Sun 6 Mar 2022 08:54
0
385
wikiplast.ir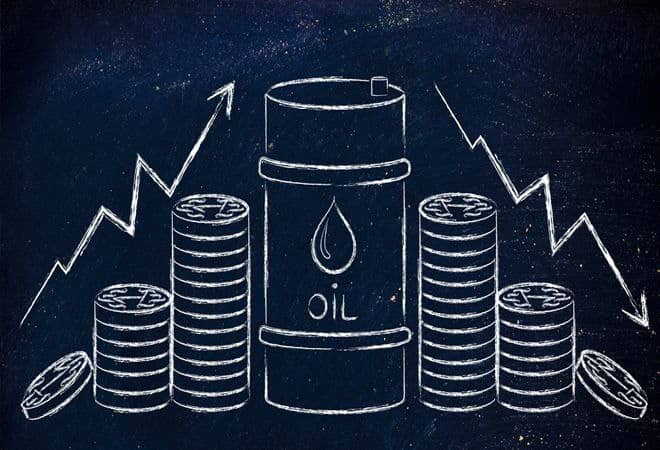 WikiPlast: discount to naphtha in Asia has reached the widest level in three years and nine months, prompting more North Asian petrochemical producers to consider using propane or butane as an alternate feedstock to help support olefin margins, traders said March 3.
The April FEI propane swap to Mean of Platts Japan naphtha discount was valued March 2 at $93/mt, widening by $45.55/mt on the day, the deepest since $113.75/mt on May 22, 2018, S&P Global Commodity Insights data showed.
The physical spread between CFR North Asia propane and CFR Japan naphtha tumbled to a more than two-year low of minus $100.13/mt March 2, S&P Global data showed.
The spread was being closely tracked by end-users, as LPG produces more olefins than naphtha, sources said. LPG becomes economically viable as a steam cracking feedstock when its price is 90% that of naphtha, or lower.
"Of course it's possible in terms of feasibility," a source at a South Korean cracker operator said, when asked if the sharp discount would spur North Asian petrochemical makers to switch to LPG.
"But ... as far as I know, Korean crackers have already covered their [LPG] cargoes for switching in April, including us. So, we cannot expect more demand could emerge dramatically for prompt cargoes."
Naphtha at more than 9-year peak
The sharp propane-naphtha discount came on the back of skyrocketing naphtha prices. The benchmark C+F Japan naphtha cargo assessment soared to an over nine-year high of $1,055.625/mt March 2, S&P Global data showed, led by crude futures' rally. The naphtha assessment has gained 43% since the start of the year.
The CFR Japan naphtha physical crack against front-month ICE Brent futures leapt to a record high $222.825/mt at the Asian close March 2, S&P data dating back to Dec. 10, 2007, showed.
Asian naphtha was supported by tight supply due to the closed Western arbitrage. But demand was dampened by unprofitable olefin margins and narrow Asian reforming spreads, which weakened gasoline producers' blendstock usage.
The CFR Northeast Asia ethylene to C+F Japan naphtha spread narrowed $157/mt on the week to $194.375/mt at the Asian close March 2, S&P Global data showed, below the $300-$350/mt breakeven level for non-integrated producers, sources said. The April FEI butane discount to MOPJ naphtha was at $91/mt March 2.
Hanwha Total Petrochemical was heard to have bought via private negotiations a butane cargo for H1 April delivery to Daesan, at unknown prices. It had originally issued a tender seeking 23,000 mt of butane for first-half April delivery, which trade sources said received one to two offers at high prices.
South Korean trader E1 Corp., which buys LPG for petrochemical producers, was also heard to have bought via a tender 23,000 mt of propane for H1 April delivery, at plus $36.50/mt to April Argus Far East Index, sources said. But one source said E1 did not award that tender.
Trade sources said there could be demand for butane as some crackers can switch to it as a feedstock. But a source said it was difficult for Korean buyers to attract butane offers amid concerns over shortage, which had widened the front-cycle CFR North Asia propane discount to $16/mt versus butane on Feb. 17, the widest in 22 months.
Saudi Aramco set its March contract prices Feb. 28 with propane at $25/mt below butane, amid supply concerns due to the ongoing jetty maintenance at Yanbu, which could last till mid-March.
This was heard to have limited exports in March and February to 500,000 mt each, down from over 600,000 mt in January, sources said.
The discount of CP propane swap to butane narrowed to $2/mt March 2 and the spread traded March 3 at parity, on hopes the reopened arbitrage from the US to Asia could ease the tightness.
US-Asia arbitrage reopens
Up to eight US LPG cargoes for February loading were canceled due to the closed Western arbitrage to Asia, when prices plunged to three-week lows mid-January, while at least four cargoes for March loading were canceled.
But as regional prices rebounded, with front-month CFR North Asia propane jumping to $963.50/mt March 2, and CFR North Asia butane surging to $965.50/mt, the highest in eight years and two months, traders said the Western arbitrage has reopened.
Traders estimate US LPG loadings in March around 3.9 million mt, with butane making up 29%, which could help ease butane tightness in April.
Meanwhile, Lotte Chemical aims to almost double LPG use for ethylene production from 2023, following an almost $124 million investment to raise LPG cracking as an alternative to naphtha.
With the upgrade, around 130,000 mt of propane and 500,000 mt of butane can be used as feedstock at the Yosu facility on an annual basis, or 50% of the total, while 450,000 mt of propane and 400,000 mt of butane can be used at Daesan, or 30% of the total, a source familiar with the matter said, adding overall ethylene production capacity would not be raised.
He said olefin margins have been more favorable than aromatics, though this trend has changed slightly recently.
"Margins have been at minus considering high [naphtha] feedstock costs," he said, adding the switch to LPG and reducing naphtha consumption helps crackers to refrain from lowering operating rates too much.
Follow us on twitter:@wkplast
Source: Platts
END
Write your comment